AVP Spotlight: Meet Dr. Laura Knudson from the University of Minnesota Twin Cities
Supporting the Profession
AVP or "Number Two"
Senior Level
August 30, 2022
The AVP Spotlight series is an initiative of the NASPA AVP Steering Committee and is designed to highlight many of the outstanding contributions to the profession that are made by AVPs across the country.
This edition features Dr. Laura Knudson, an AVP at the University of Minnesota Twin Cities. She has over 18 years of experience in care/crisis response, student conduct, student activities, fraternity & sorority life, and diversity/equity/inclusion work. Learn more about Dr. Knudson below!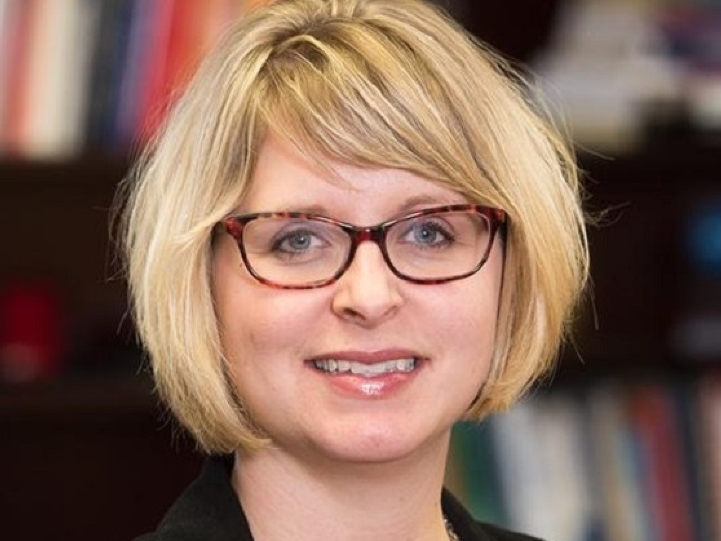 Dr. Knudson, please share with us your title, institution, years of service in your current role, and years of service as a student affairs professional.
I currently serve as the Assistant Vice Provost for Student Advocacy and Support at the University of Minnesota Twin Cities. I've been in this role for 7 years and in student affairs for 18!

Describe the units within your portfolio and if you have any specific duties in addition to providing supervision to those units.
I currently oversee core support offices for the Division of Student Affairs, including the Aurora Center for Advocacy and Education (provides crisis intervention, advocacy, information, referral services, emotional support, engaging presentations, and trainings regarding issues of sexual assault, relationship violence, stalking, and harassment), the Care Program (provides coordinated care, support, and resources to students as they navigate the University and pursue their academic and personal goals), the Office for Community Standards, Student Parent HELP Center, and the Student Conflict Resolution Center.
I also facilitate our on-call process and am the point person in student affairs for student crises and student deaths, and I lead our institution's Bias Response and Referral Network.

What do you enjoy doing most in your current role?
What I enjoy most about this role, and what I have always enjoyed about working in student affairs, is that each day is different and there are always new challenges in this work. Our students' needs are constantly changing and we need to figure out how to best support and serve them, and I enjoy the constant evolution of our work.

How have you been involved in NASPA and do you currently serve NASPA?
I have presented at various conferences and then I served on the Region IV-E WISA leadership team in 2017-2019, and helped plan our regional drive-in conference in Indianapolis in 2019. Then I served as the Minnesota state coordinator for a year before serving as the Region IV-E Conference co-chair for 2021 when the conference was held in Minneapolis. Although planning a conference during the pandemic was very challenging at times, this has been my favorite role within NASPA as I had the opportunity to meet and work with so many different professionals in our region. I am currently in-between volunteer roles, but I will be back soon!

What is the best advice you would give yourself as a new professional knowing what you know now?
I still remember the advice that was given to me: the skills and hard work that helped you reach this AVP role is likely not what will keep you here. This makes sense to me as the work that I did previously, mostly as an independent contributor, isn't what makes me strong in this role now. This leads to my second piece of advice - that supervising, managing, and leading people is very difficult, time consuming, and rewarding. Also, you will make a lot of mistakes along the way in this capacity, and that it is ok as long as you are willing to learn and acknowledge when you are wrong.

What is something you are most proud of as an AVP?
I am proud of the Advocacy and Support team that has developed over the years and the fact that we have not had much turn over (other than retirements) since the start of the pandemic. We try to work on our team identity and support through regular check-ins and DEI work, and this has created a level of trust and support that I am really proud of!

AVP roles are challenging! What do you do outside of work to ensure that you are fresh and energized for your campus job? What do you do for fun when you are not working?
I wish I did an even better job at this, but I do love to binge watch my favorite TV shows while walking on the treadmill. I started this habit during COVID as I realized the efficiency of exercising and catching up on my favorite shows at the same time. Also, my family knows not to bother me during this time. In addition to this, my family loves to go camping and being able to disconnect and enjoy nature definitely helps me feel re-energized.

How do you balance your personal life with your professional responsibilities?
I realized early on that if I didn't try to set boundaries in this work that I would burn out early, particularly with three small children at home. However, that doesn't mean that I am good at always setting these boundaries. I also feel that flexibility in how I do this role is key and my institution has been amazing at flexible work schedules, hybrid work, etc. This works very well for me because you cannot plan for student crisis/emergencies so I need to move in and out of work as needed. I feel like my VPSA trusts my work and judgment and this is an incredible gift as I do my role. I trust my staff in the same way and the ability to be flexible, particularly with high performing staff, helps keep them in their roles. To me working to figure this out has been helpful with balance and retention.

What are you reading now (or have read recently)?
I am currently reading "The Quaking of America: An Embodied Guide to Navigating Our Nation's Upheaval and Racial Reckoning" by Resmaa Menakem. Prior to this I was reading "Where the Crawdads Sing" and now I need to see the movie!