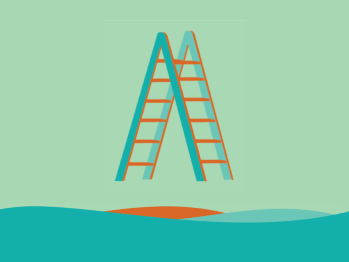 NASPA Escaleras Institute
Division/Group Events
Supporting the Profession
Equity, Inclusion and Social Justice
Latinx/a/o
AVP or "Number Two"
Mid-Level
Senior Level
Rutgers University-New Brunswick
With the growing population of Latinx/a/o students entering colleges and universities, NASPA is dedicated to addressing the underrepresentation of Latinx/a/o higher education professionals, particularly those at the senior level who can serve as role models and mentors. Escaleras participants will build essential competencies with a cohort of Latinx/a/o higher education professionals who are dedicated to leading in a vibrant, diverse, global, and socially just higher education environment. Participants will explore current research, pathways to administrative leadership, and challenges and opportunities in leading colleges and universities as Latinx/a/o educators.
This professional development opportunity is designed for self-identified Latinx/a/o student affairs professionals with four or more years of experience in higher education. To facilitate learning and appropriate enrichment, participants will be grouped in a professional-level track according to their current functional level and years of experience.
We are thrilled to announce that the 2024 Escaleras Institute will take place at Rutgers University-New Brunswick.
NASPA is soliciting applications for the Institute Director and Faculty:
Questions: Nathalie Villatoro (nvillatoro@naspa.org)
Presented By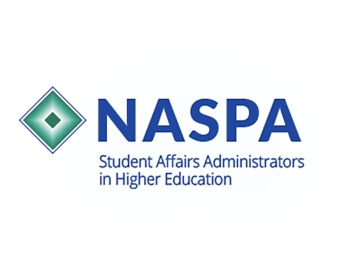 Escaleras: Learning Outcomes
Be exposed to, and have the opportunity to collaborate with, Latinx/a/o chief executives and senior student affairs officers
Incorporate core competencies, knowledge, skills, experiences, and abilities that are germane to those assuming vice president for student affairs and president positions in the future
Explore higher education career pathways and develop and action plan as a Latinx/a/o student affairs professional
Apply culturally relevant leadership skills that leverage the strengths of Latinx/a/o culture and honors Latinx/a/o heritage
Network with a cohort of Latinx/a/o higher education professionals who are dedicated to leading in a vibrant, diverse, global, and socially just higher education environment
Recognize professional organization service opportunities which advance Latinx/a/o student affairs community development (e.g., mentor for a NASPA Undergraduate Fellowship Program, serve on planning team for Latinx/a/o Knowledge Community pre-conference, coordinate local, state, or regional pre-conference institutes)