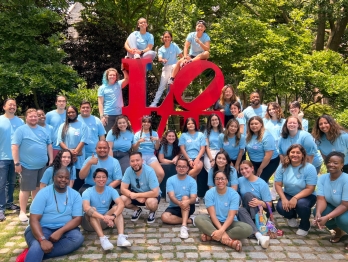 February 13, 2023
Participant Priority Application Deadline
NUFP Dungy Leadership Institute (DLI) 2023: In Person
Division/Group Events
Supporting the Profession
Equity, Inclusion and Social Justice
NASPA Undergraduate Fellows Program (NUFP)
Undergraduate
June 23 - June 28, 2023
Jackson State University, Jackson, MS
Would you like to meet other aspiring student affairs professionals from across the country? Does participating in a leadership institute aimed at developing your leadership skills, enhancing your cultural awareness, and preparing you for a career in student affairs sound enticing?
If so, you are encouraged to apply to be a part of the Dungy Leadership Institute (DLI).
DLI is held annually on various college campuses and offers more than 30 NUFP Fellows the unique opportunity to network with their peers and current student affairs administrators serving as institute faculty. DLI provides an in-depth leadership development experience and prepares Fellows for graduate work in student affairs and higher education. DLI is an application-based experience. All Fellows will have to apply and be accepted to attend the institute. Participant travel, lodging and meals are covered by NASPA and the host institution. We hope you are ready for a transformative experience!
For more information contact us at nufp@naspa.org
Presented By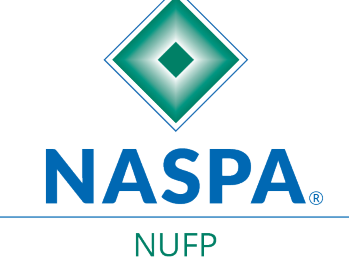 DLI Team
The NUFP Dungy Leadership Institute Faculty and special guests co-lead 8-10 students throughout the DLI experience and provide support to all students attending the institute..
Planning Team
Venue
Norfolk State University
Norfolk, VA
Sample Schedule
Friday, June 23: Scholar Arrival Day

All Day

Scholars Arrive and Check-In

6:00pm-7:00pm

Dinner (alongside Fellows)

7:15pm-10:00pm

DLI Opening Session

Saturday, June 24th: Learning About Self and Others [DAY 1]

8:00am-8:45am

Breakfast

9:00am-11:30am

Team and Community Building

11:30am-1:00pm

Lunch

1:00pm-4:45pm

General Sessions

5:00pm-5:30pm

Faculty Spotlight Sessions

5:30pm-6:30pm

Cluster Time

6:30pm-7:30pm

Dinner

Sunday, June 25th : Connecting Leadership and Social Justice [DAY 2]

8:00am-8:45am

Breakfast

9:00am-9:15am

Energizer

9:15am-10:30am

DLI 2023 Group Photo

10:45am-11:45am

General Session

11:45am-12:30pm

Cluster Lunch

12:30pm-12:45pm

Break

12:45pm-3:00pm

General Sessions

3:00pm-3:45pm

Faculty Spotlights

3:45pm-4:00pm

Case Study Introduction

4:00-6:00pm

Case Study Cluster Time

6:00pm-6:30pm

Break

6:30pm-10:00pm

Night on the Town





Monday, June 26th: Exploring Professional Pathways [Day 3]

8:00am-8:45am

Breakfast

9:00am-9:15am

Energizer

9:15-10:15am

General Session

10:30am-12:00pm

Functional Area Exploration

12:00pm-1:00pm

Networking Lunch

1:15pm-2:00pm

Faculty Spotlights

2:15pm-3:45pm

DLI Faculty Talks: Fishbowl Activity

4:00-4:45

Preparing for the Profession Sessions Block 1

4:50pm-5:35pm

Preparing for the Profession Sessions Block 2

5:35pm-7:00pm

Dinner and Break

7:15pm-8:15pm

Cluster Group Meeting

Tuesday, June 27th: Finding Your Compass [Day 4]

8:00-8:45am

Breakfast

9:00am-12:00pm

Case Study Analysis Presentations

12:00pm-1:30pm

Individual/Trio Mentorship: Resume reviews and coffee chats staff/faculty

1:30pm-2:30pm

Life after NUFP

2:30pm-4:00pm

Compass Points: Reflecting on the DLI Experience

4:00pm-5:00pm

Cluster Group Meeting (Last One)

5:15pm-7:15pm

DLI Graduation Dinner and Celebration

7:15-9:30pm

DLI Celebration

Official Event ending

Wednesday, June 28th: Until Next Time

8:30am-11:00am

Grab & Go Breakfast and "See You Laters" (Optional)

Travel Day
COVID-19 Event Safety
All participants at NASPA in-person conferences, whether a faculty member/presenter, attendee, sponsor/exhibitor, staff, guest, or vendor will be required to be fully vaccinated. Individuals who require a vaccination exemption must provide documentation of a negative PCR test no more than 72 hours prior to arrival to any event. All participants at NASPA events will be required to wear masks. Please see the NASPA COVID Event Safety and Responsibility webpage for complete information about NASPA's policy.
2024 DLI Faculty Applications
2024 DLI Director Application
The DLI Director, selected faculty members, and NASPA staff plan this six-day leadership institute to develop leadership skills, enhance cultural competency, and prepare Fellows for a career in student affairs. Specifically, faculty will co-lead a cluster of 8-10 students throughout the DLI experience and provide support to all students attending the institute.
Travel, meals, and housing are provided by NASPA and our host institutions.This position is open to current NASPA Members.This position is open to current NASPA Members. Applicants must have at least five full-time years of post-master professional experience at time of application, unless they are an M/NUFP alum, which must have two years of experience. All applicants must be free to attend the institute in person from June 20-June 26, 2024. Faculty must also participate in regular curriculum planning meetings. Meeting frequency will be determined by director and selected faculty.
Complete applications will include the following items - all items should be submitted through the form below:
Demographic Information
Resume or CV
Application Questions
Reference Information
At this time, 2024 DLI Faculty Applications are closed. Decisions will be communicate by early December 2023. Any questions regarding the Dungy Leadership Institute and the faculty position, please reach out to Joseph Ballard II, 2024 DLI Director, at jballard2010@gmail.com.