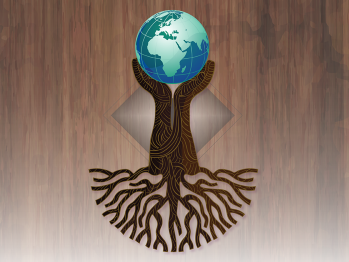 November 15, 2023
Director Application Deadline
December 1, 2023
Faculty Application Deadline
February 1, 2024
Participant Applications Open
October 3, 2024
Ujima institute begins
Ujima Institute
Division/Group Events
Equity, Inclusion and Social Justice
Black Diaspora
Equity, Inclusion, and Social Justice Division
Mid-Level
October 3 - October 5, 2024
To Be Announced
The 2024 NASPA Ujima Institute is designed for African American and Black higher education professionals who aspire to senior student affairs officer roles and faculty positions, including the cabinet-level vice president for student affairs positions at colleges and universities. The Institute is appropriate for emerging leaders in associate director, director, assistant/associate dean, dean, and AVP roles. This three-day, cohort-based institute offers an intensive, challenging, and collegial learning environment for student affairs professionals as they develop culturally relevant leadership skills that leverage their unique ethnic heritages and histories and prepare to lead increasingly diverse institutions.
Presented By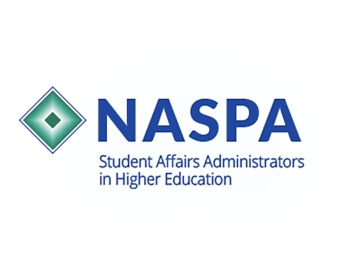 About
Ujima is the third principle of Kwanzaa and embodies an active commitment to the collective and to shared liberation. Inherent to the principle of Ujima is sharing in one another's achievements and hardships. Ujima, as a practice, assumes that the reconstruction of the history and humanity of the African diaspora is a fundamental part of the struggle for human liberation.
The principle of Ujima serves as the foundation for this institute, which has been envisioned and developed by senior level leaders committed to investing in building successive generations of student affairs leaders with the knowledge, skills, and competencies to build vibrant, diverse, global, and socially just higher education environments.
ABOUT THE INSTITUTE MODEL
In this cohort-based institute, participants will learn from senior student affairs leaders, who will share their journeys, lessons, and advice. To facilitate learning and enrichment, participants will be grouped for some parts of the institute into functional level tracks and for other parts of the institute into small group cohorts.
This professional development pathways program is designed for self-identified Black and African American student affairs professionals with three or more years of higher education administrative experience. The application process will include an online form and submission of a current CV/resume.
LEARNING OUTCOMES
Chart a plan for professional growth that address key competencies, career discernment, and personal values
Experience safe space to share and strategize about navigating institutional challenges and politics with integrity and cultural alignment
Develop mentoring relationships with senior student affairs leaders invested in your success
Use this hashtag to see what others are sharing #UJIMA24
History
Established in 2019 by Co-Founders, Dr. Crasha V. Townsend and Dr. David E. Jones, The NASPA Ujima Institute is designed to allow Black higher education professionals an intentional mentoring and coaching experience with selected faculty mentors, who serve as vice presidents for student affairs or tenured faculty in a higher education program at their respective institutions. The experience will help Black higher education professionals develop skills within the core competencies of the institute. This will provide participants with an opportunity to share ideas, strategies, and programs centered on mentoring and networking so that professionals can get "tools" to take back to their campuses that promote, encourage, and create inclusive experiences fr students.
Since its first institute in November 2019, The NASPA Ujima Institute has produced 165 alumni from a diverse representation of colleges and universities across the United States. Alumni represent institutions that are private and public, small and large schools, community colleges and 4-year institutions. The NASPA Ujima Institute was held at Florida Atlantic University in November 2019 and Morgan State University in November 2022. The institute is a 3-day intensive and extensive experience with sessions, featured speakers, small group discussions, and dedicated time with faculty mentors. Each day of the institute is framed under one of the Kwanzaa principles to center the institute on being a Black community of higher education professionals grounded on unity, liberation and excellence.
Sponsors
If you would like to exhibit or sponsor at the 2024 NASPA Ujima Institute or have any questions, contact Fred Comparato by phone at 202-719-1179 or via email using the button below.
COVID-19 Event Safety
All participants at NASPA in-person conferences, whether a faculty member/presenter, attendee, sponsor/exhibitor, staff, guest, or vendor will be required to be fully vaccinated. Individuals who require a vaccination exemption must provide documentation of a negative PCR test no more than 72 hours prior to arrival to any event. All participants at NASPA events will be required to wear masks. Please see the NASPA COVID Event Safety and Responsibility webpage for complete information about NASPA's policy.
Registration
Once applicants are admitted into the program, registration will begin. Registration will begin mid August and end on September 30th. Details for registration will be updated here in early 2024.