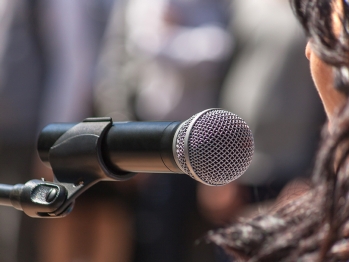 Dialogue and Deliberation: Moderator Training for Conversations Across Difference
Division/Group Events
Civic Engagement
Policy and Advocacy
Civic Learning and Democratic Engagement
LEAD Initiative
June 1, 2022
Join us to learn how to moderate deliberative dialogue sessions on your campus or in your community. Participants will use the NASPA issue guide The Role of the Institution in Addressing Systemic Racism: How do we foster the campus community we want? to learn the format and flow of a deliberation as well as practice moderation skills. This moderator training will take place on Wednesday, June 1, from 3-4:30pm EST.
Presented By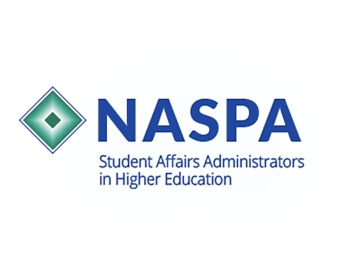 Facilitator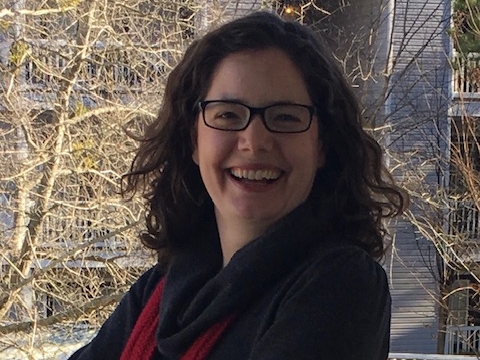 Erin Payseur Oeth has served as project manager for community engagement at the University of Mississippi from 2019-2021. Previously she served at Baylor University where she co-founded Baylor Public Deliberation Initiative and built infrastructure around dialogue and deliberation. She currently serves on the Lead Advisory Board for the NASPA Civic Learning & Democratic Engagement Lead Initiative. She has authored several articles and presented nationally on civic engagement, service, and leadership. She has a B.A. degree in religion/ philosophy from Presbyterian College and a M.Ed. in higher education and student affairs from the University of South Carolina.
About Dialogue and Deliberation
Dialogue and Deliberation are innovative processes that help people come together across differences to tackle challenging problems and conversations. In a time of extreme political partisanship and increased conflict between religious and ethnic groups, teaching, spreading, and supporting the skills of Dialogue and Deliberation are vital (National Coalition of Dialogue and Deliberation).
NASPA's Project Page "Issue Guides for Deliberative Dialogue" includes our first and second issue guides in partnership with the Kettering Foundation, on Free Speech and the Inclusive Campus and Fraternity and Sorority Life along with resources to train moderators on how to conduct a forum so that every sector across the higher education community may participate. NASPA's issue guide can be used for dialogue between students and practitioners, and cross-functionally across different departments and levels of leadership as well. Institutions that conduct a forum with the guide should make sure to fill out a program evaluation to ensure proper assessment of the tool and to inform future research. Please visit the project page linked above for more!
About the Kettering Foundation
The Kettering Foundation is a research institution invested in developing thought leadership through learning exchanges, to help answer the Foundation's primary question: What does it take to make democracy work as it should?
Contact Information
Registration Issues/Questions:

NASPA Main Office - (202) 265-7500

Program Questions/General Information:

Diani Ali- (202) 265-7500 ext 1241

- dali@naspa.org